Helping home sellers
through the closing process
so they can focus on their
next
dream home
Click to schedule a free consultation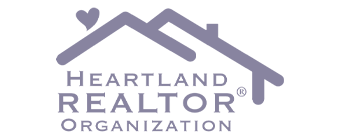 Free Download:
5 Common Seller Mistakes that Kill the Closing
(And how to avoid them)
Professional, detail-oriented, personable, and prompt. We wouldn't go with anyone else.
~Bill Stanton
The home selling process can be confusing, overwhelming and full of hidden "surprises…"
But it doesn't have to be.
At Diamond Real Estate Law, we believe that selling your home should be simple, clear, and collaborative; and that communication is key to a successful closing.
That's why we take the time to understand your unique situation and guide you through the process, every step of the way.
With over 15 years of experience in real estate transactions, we are passionate about helping you close on the sale of your home, so you can start the next chapter of your life.
Realtors also love us because of our open and streamlined communication process.
Step 2
We'll contact you to learn more about your home and situation
Step 3
We'll give you an overview of the process and list of next steps
Step 4
We'll coordinate with everyone involved (realtors, attorneys, lenders, etc.) and keep you informed every step of the way
Call Now: 773-217-9623
We worked with Adam Diamond and the team when selling our home. They were infinitely professional, readily accessible and highly communicative. A dream to work with from the very beginning of the process.
~ Becky Lugovsky
There is no other firm we would ever use! We have sold and purchased 3 homes with Diamond Real Estate Law and I have never had a harder working attorney and group than I did with this last sale and purchase.
~ Kim Hammond
Contact Diamond Real Estate Law